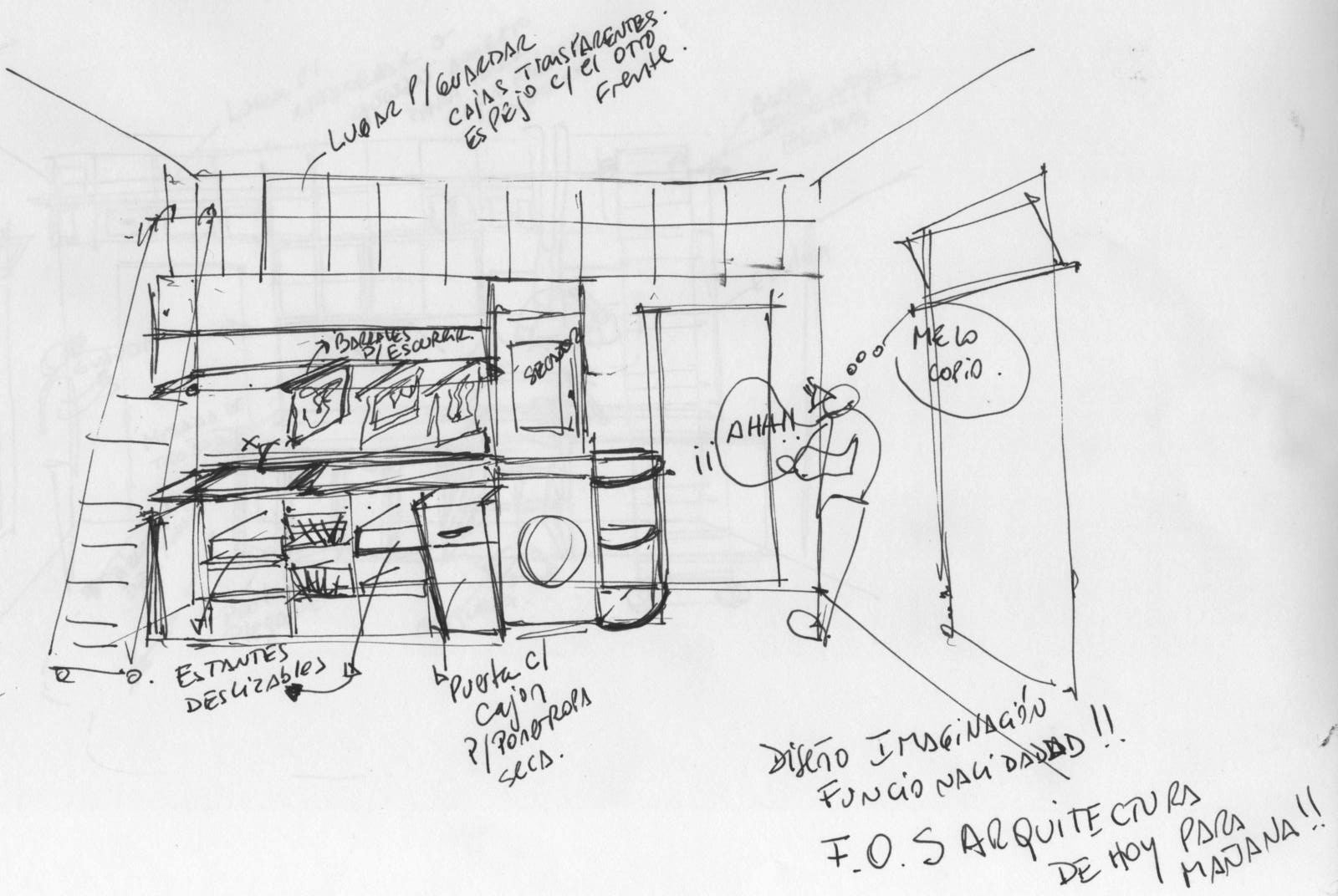 The 3 sides of architecture: design
Along my Architectural journey, I have worked in over 25 projects from conceptual design, to building and/or remodelation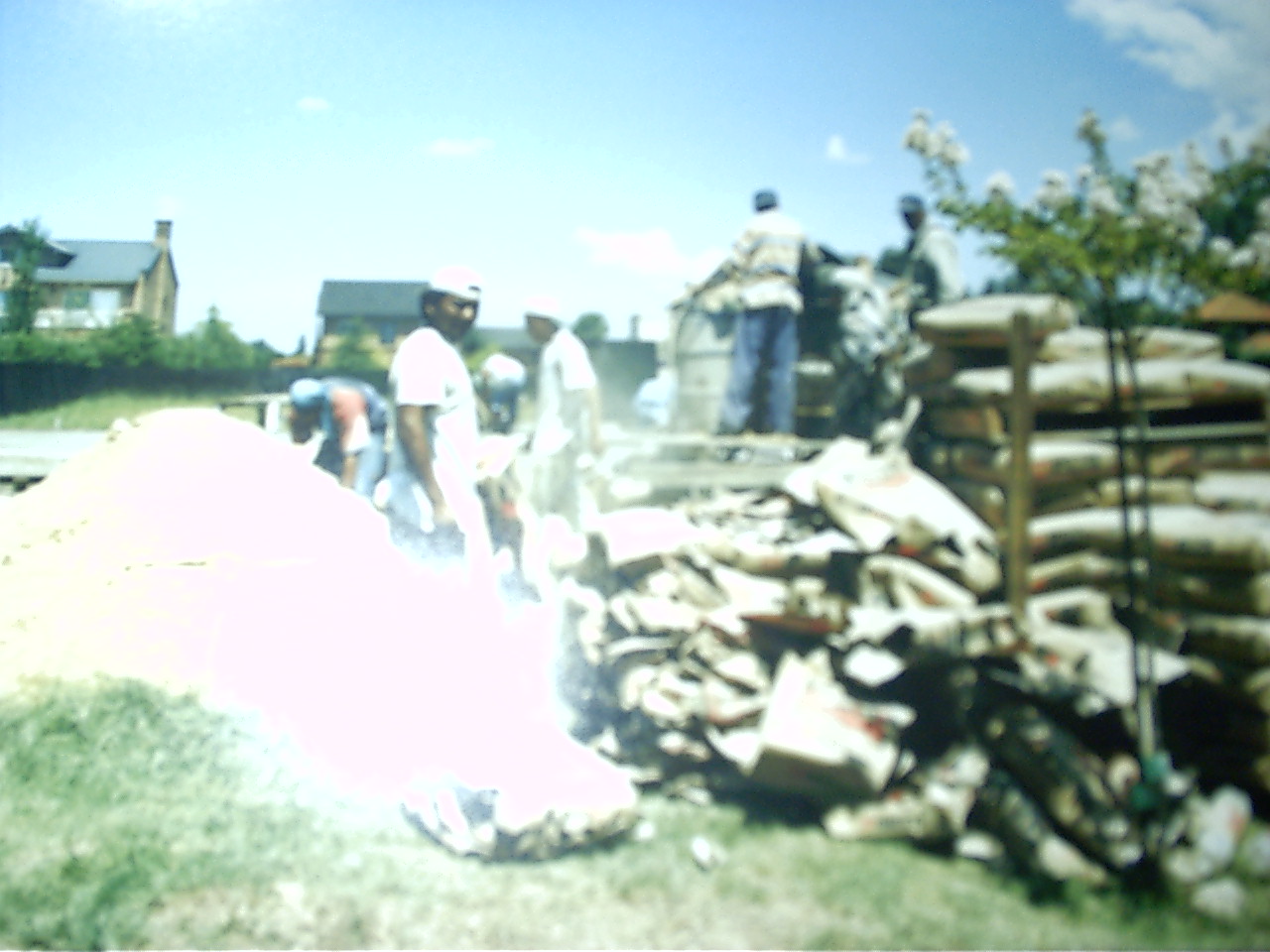 The 3 sides of architecture: dirt and sweat
Design is great, but getting real stuff done is priceless, even though the middle steps are not sexy at all
The 3 sides of architecture: space & color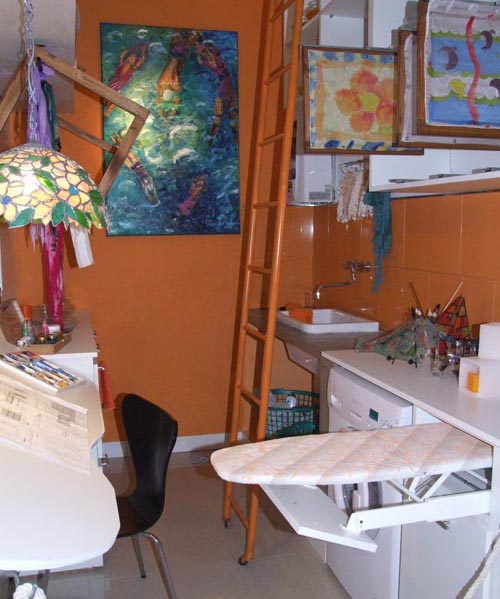 Best Design Award , Estilo Pilar 2010 (Argentina)
This laundry room was designed also as an intimate space for a creative mom in mere 4.2 x 8.2 feet (1.2 x 2.5 mts). Unlike painting where you start with a blank piece, Architecture is about creating from restrictions and limits imposed by nature and previous construction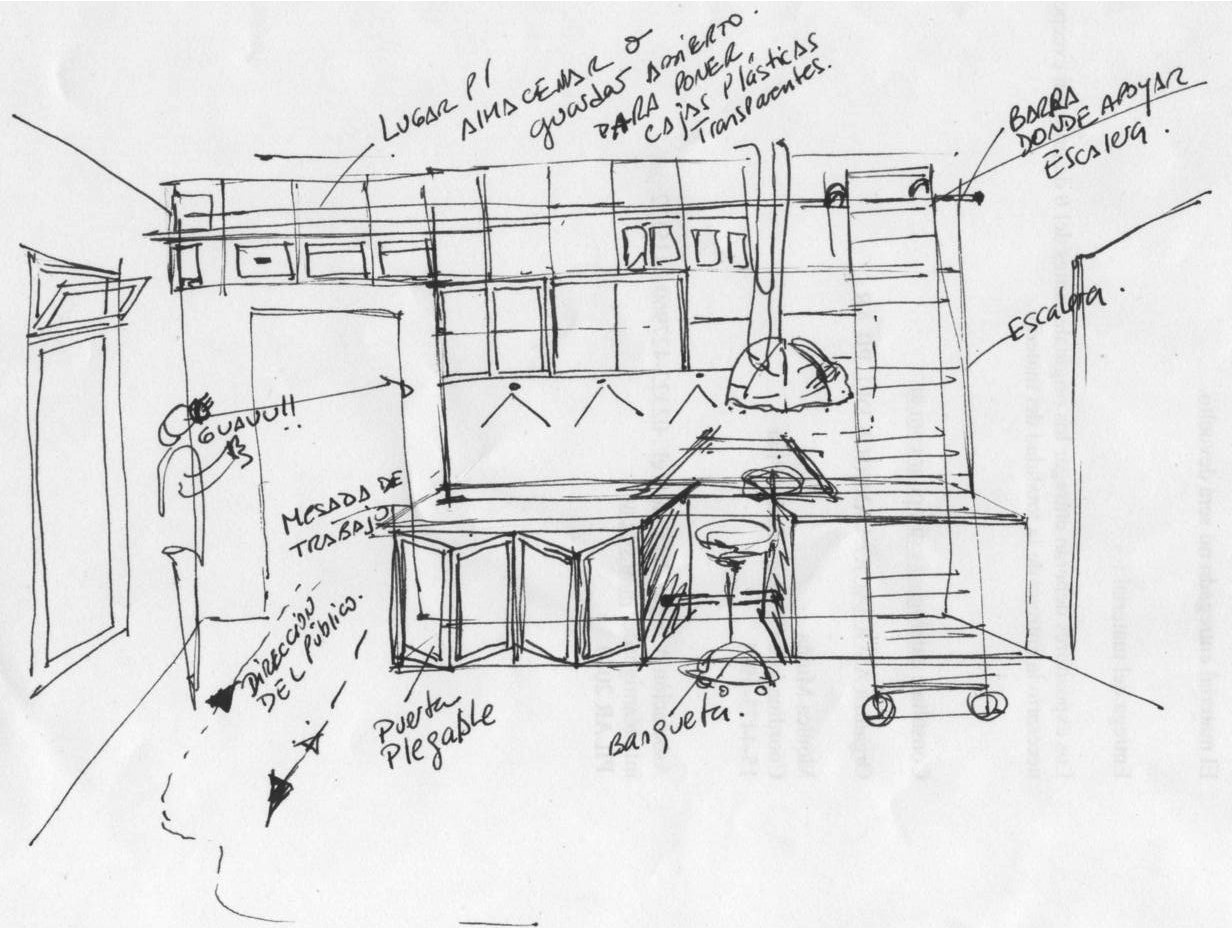 Hand-made on-the-fly design
I love to make quick hand-made sketches for my clients when exploring ideas for a new project. Computer-aid-design is great to formalize the project, but paper and pencil are the key in the initial phases
Best Design Award , Estilo Pilar 2010 (Argentina)
Despite being the smallest contender space, the proposal won the Best Design Award in this emblematic architectural and design contest in Argentina
Best Design Award , Estilo Pilar 2010 (Argentina)
i could not believe when we got the award. The space was so small that I really thought the judges would not even notice the laundry room was there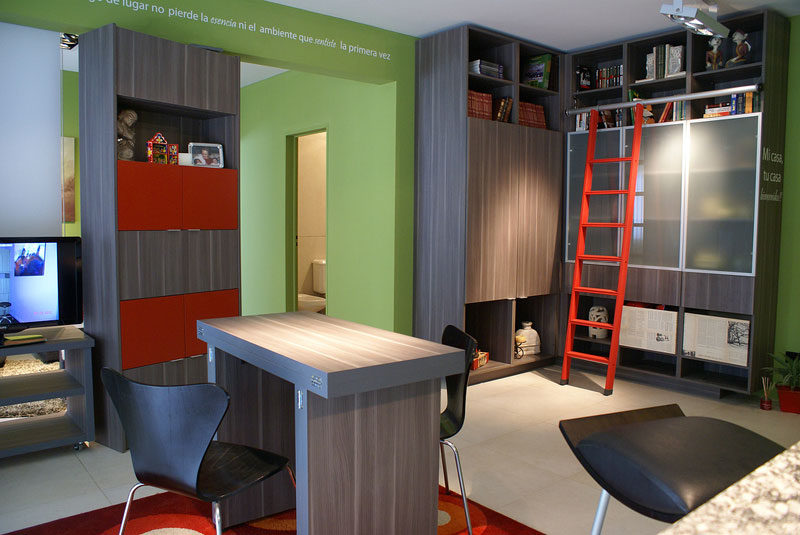 Use of Color Award , Estilo Pilar 2012 (Argentina)
Two years later, in the following edition of "Estilo Pilar", we also won an award for the best use of color
Use of Color Award , Estilo Pilar 2012 (Argentina)
The overall idea was to design a "flexible and transformable" space for a divorced parent that could be with adult friends during the week, and host his or her kids during the weekends
Use of Color Award , Estilo Pilar 2012 (Argentina)
The two main design concepts were adaptable and movable furniture (ex: shelves on rails) and innovative use of wall colors
Use of Color Award , Estilo Pilar 2012 (Argentina)
... enabling to integrate rooms into a lofty spirit and/or to create private spaces according to the situation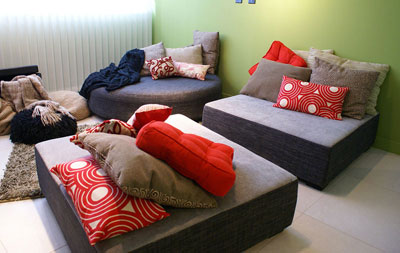 Use of Color Award , Estilo Pilar 2012 (Argentina)
The living furniture was ready to become a mattress in seconds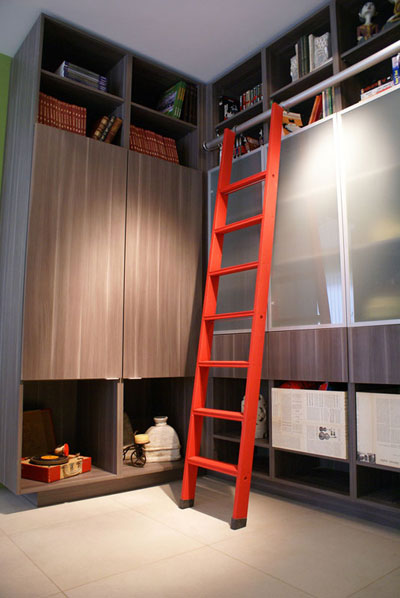 Use of Color Award , Estilo Pilar 2012 (Argentina)
The movable stairs allowed the use of the highest spaces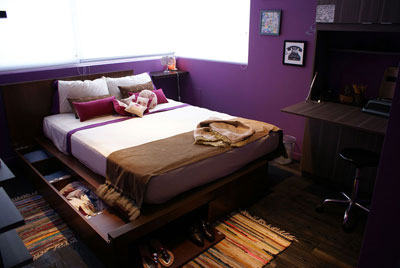 Use of Color Award , Estilo Pilar 2012 (Argentina)
This "slide" mattress allowed to save closet space accommodating shoes and linems
Building real stuff
Architects in Argentina not only design houses but also are responsible for the direction during the construction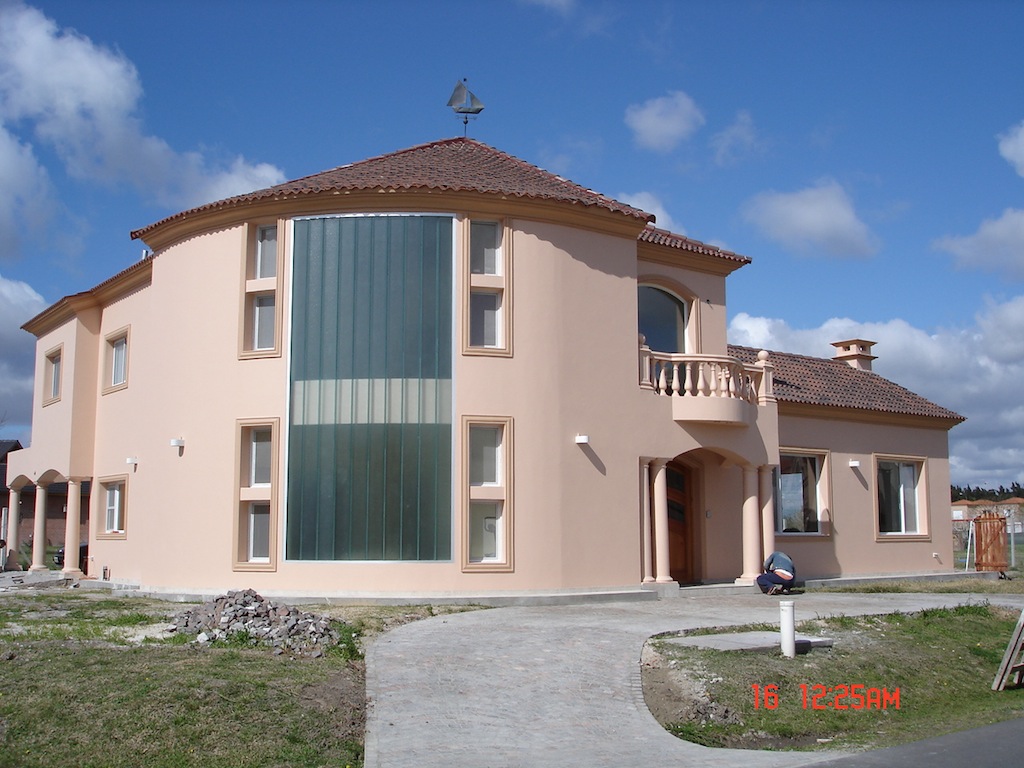 Building real stuff
The results can be awesome but Architecture is a complicated mix of art, project management and lots and lots of patience in dealing with builders and contractors
Building real stuff
All my architectural work starts with understanding the family that will live in the future house: what they like, how they interact, how these things will evolve as kids grow up and owners become older
Building real stuff
This is one of the few and true "helicoidal" stairs you will see. When the computer could not solve the flow and distances, we went "old style" and made a real scale model of each stair ...
Building real stuff
The helicoidal stair, the curved wall in the back, the round main wall in the corner, everything was about movement in this house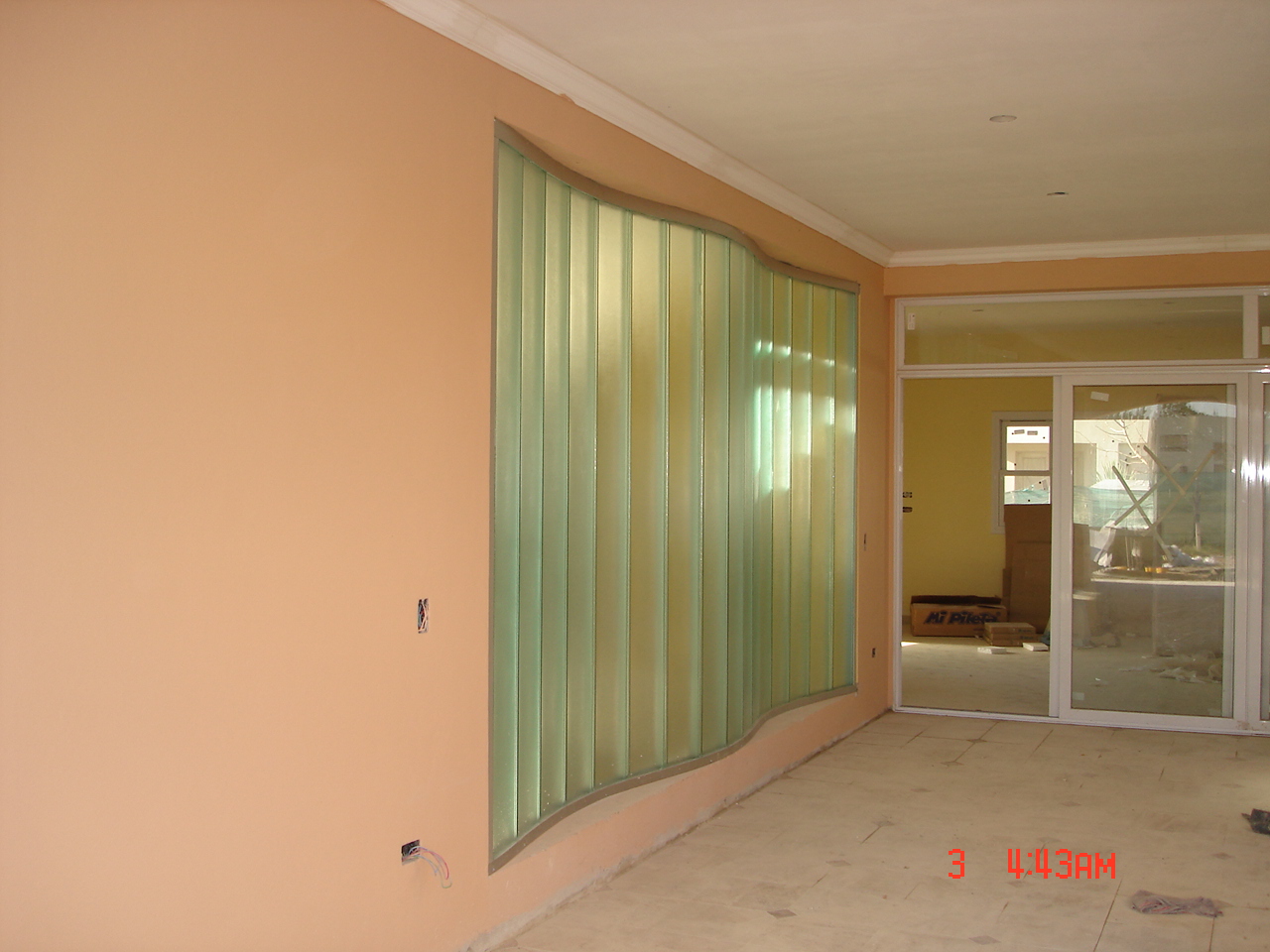 Building real stuff
The transparent curved wall allowed a fantastic use of natural light in the public sectors of the house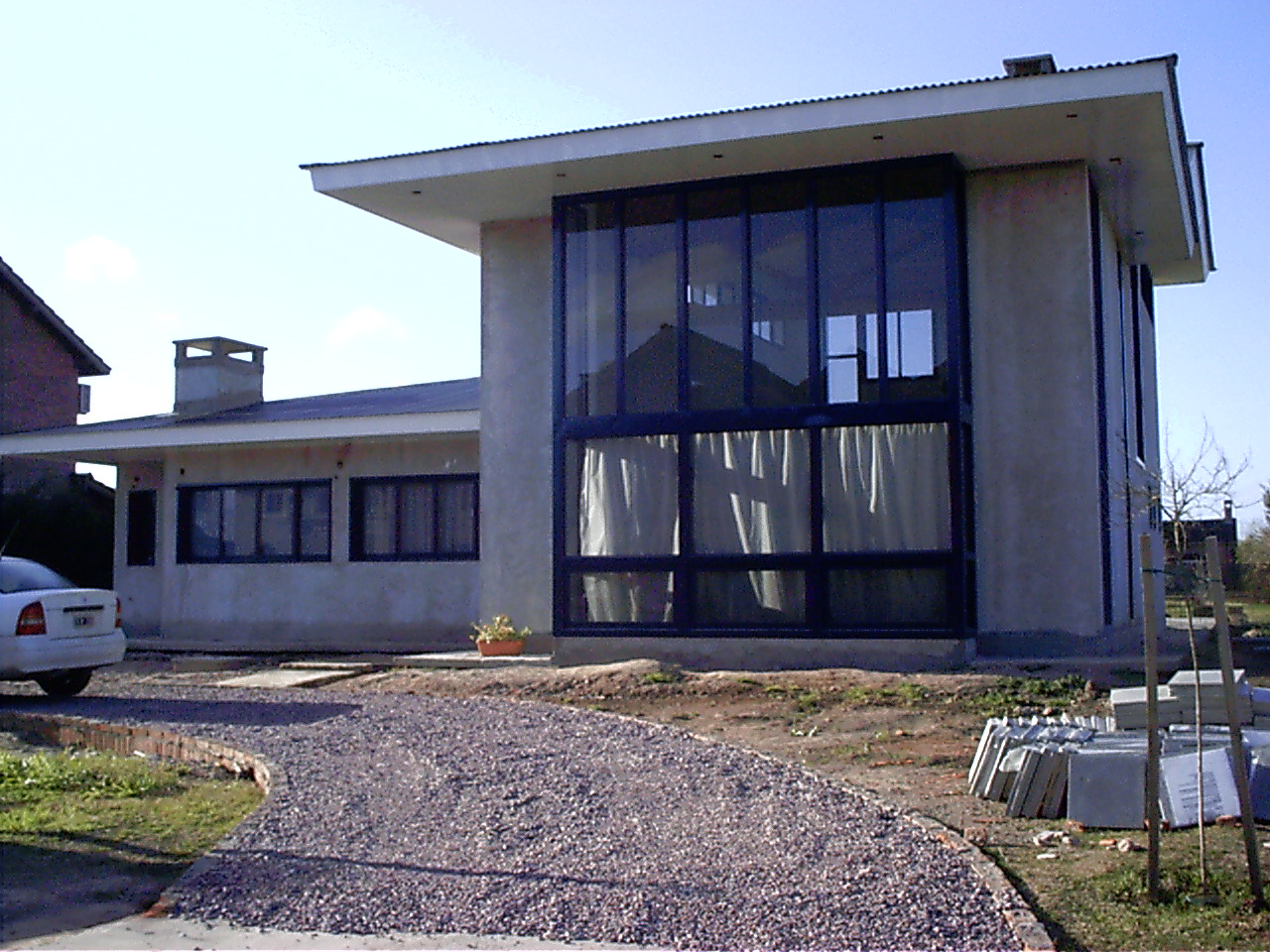 Building real stuff II
As in painting, I love to study architectural Masters to learn from them. My favorite is Frank Lloyd Wright, who inspired the design of my own house in Argentina
Building real stuff II
One of things I like to play with are the roofs. Roofs must have movement and give personality to the house. A single flat roof is extremely boring in my view!
Building real stuff II
The 15-foot main window was tailored designed and made. The biggest challenge was to engineer them in such a way that they would be aesthetic and safe at the same time
Building real stuff II
When I design a house, I have to think all the pieces and subsystems at the same time. The macro-structure like walls and roofs and micro-stuff like water and electricity pipes must be thought at the same time to avoid mistakes. Here you can see how we solved the fireplace at the very early stages of the construction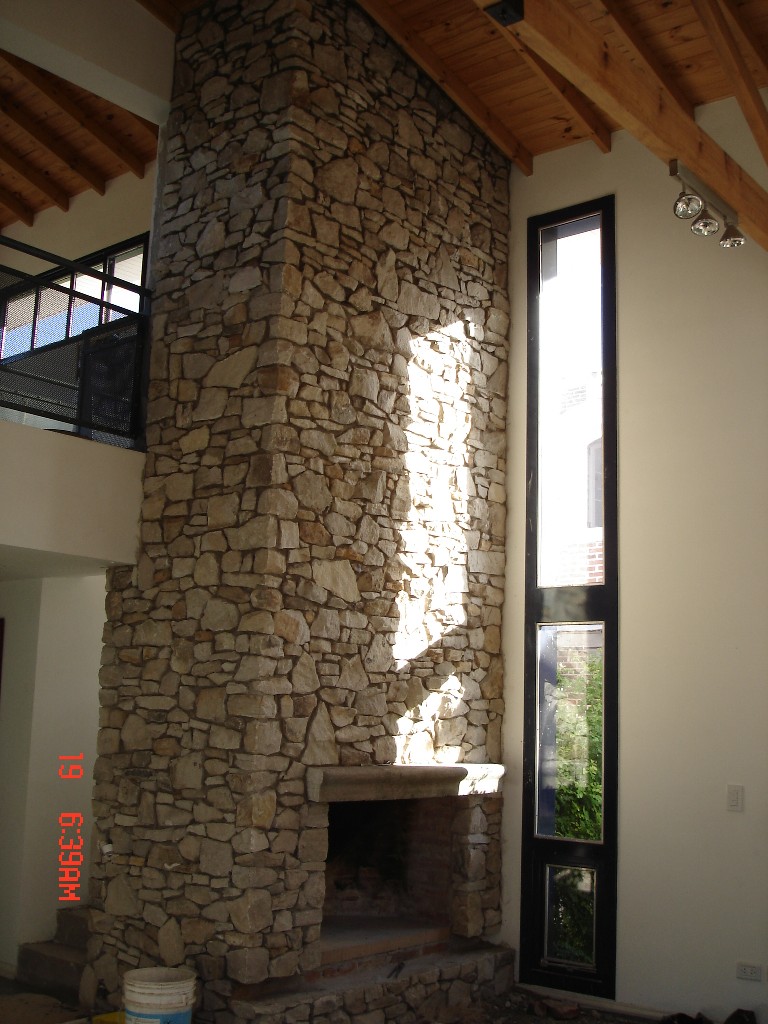 Building real stuff II
Talking about thinking macro and micro at the same time, I had to consider my husband's desire to have real stone in the fireplace from day 1, even though the stones were installed 3 years later after we moved in ...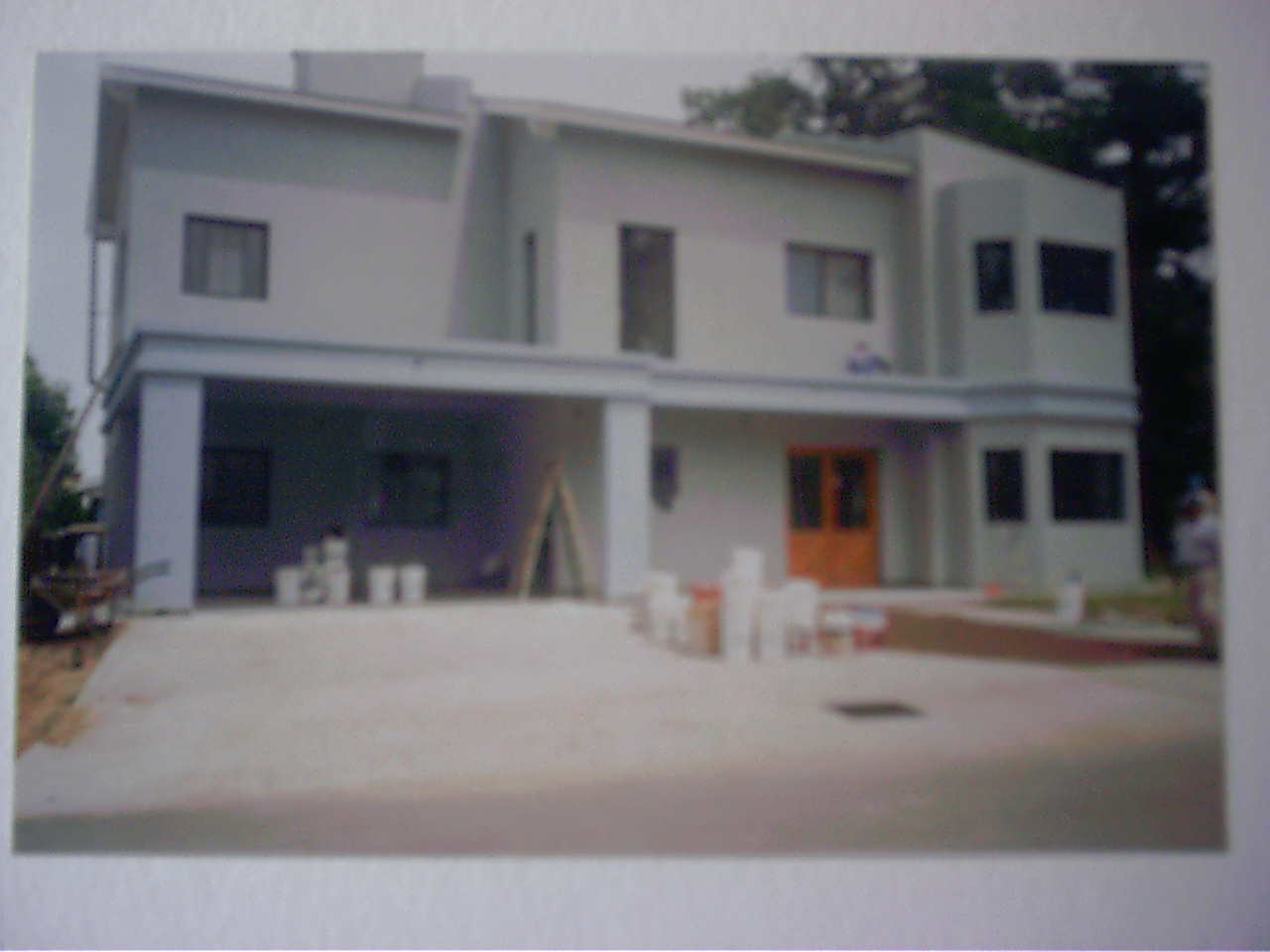 Building real stuff III
This house was built in 2001, in the middle of the worst Argentinean economic crisis, right after we moved back to Argentina from the USA. In this project, I met my builder and best teacher, Angel Orlando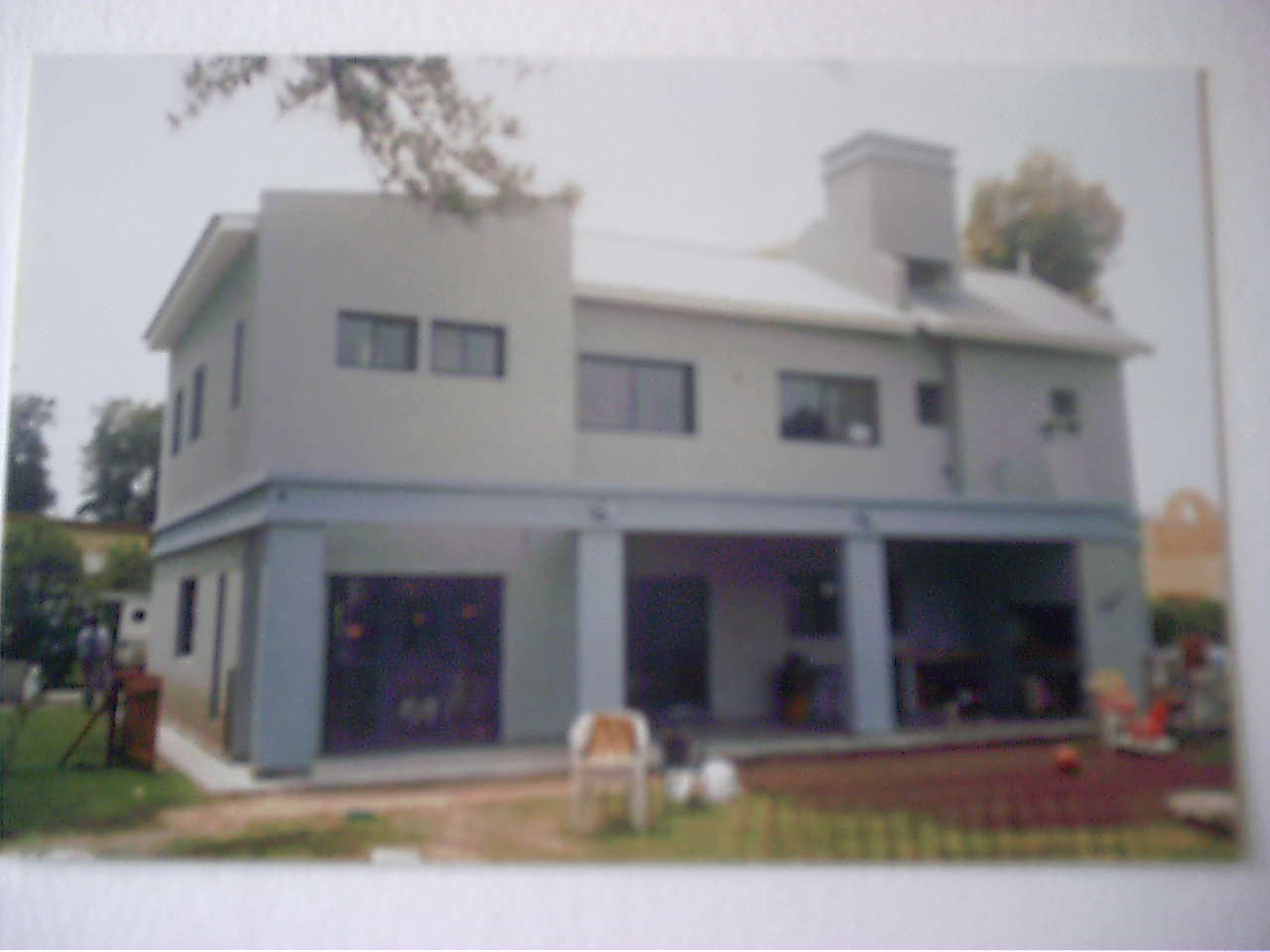 Building real stuff III
When Angel passed away, I simply quit architecture and stopped building. I felt I have lost my Guardian Architecture Angel
Building real stuff IV: Hand-made on-the-fly design
All my projects start with an on-the-fly design on real paper. I usually manage to include all of the details in my sketches and use AutoCad only for a "formalization" of the project
Building real stuff IV
... and the final result is not far from the paper
Building real stuff IV: Hand-made on-the-fly design
Building real stuff IV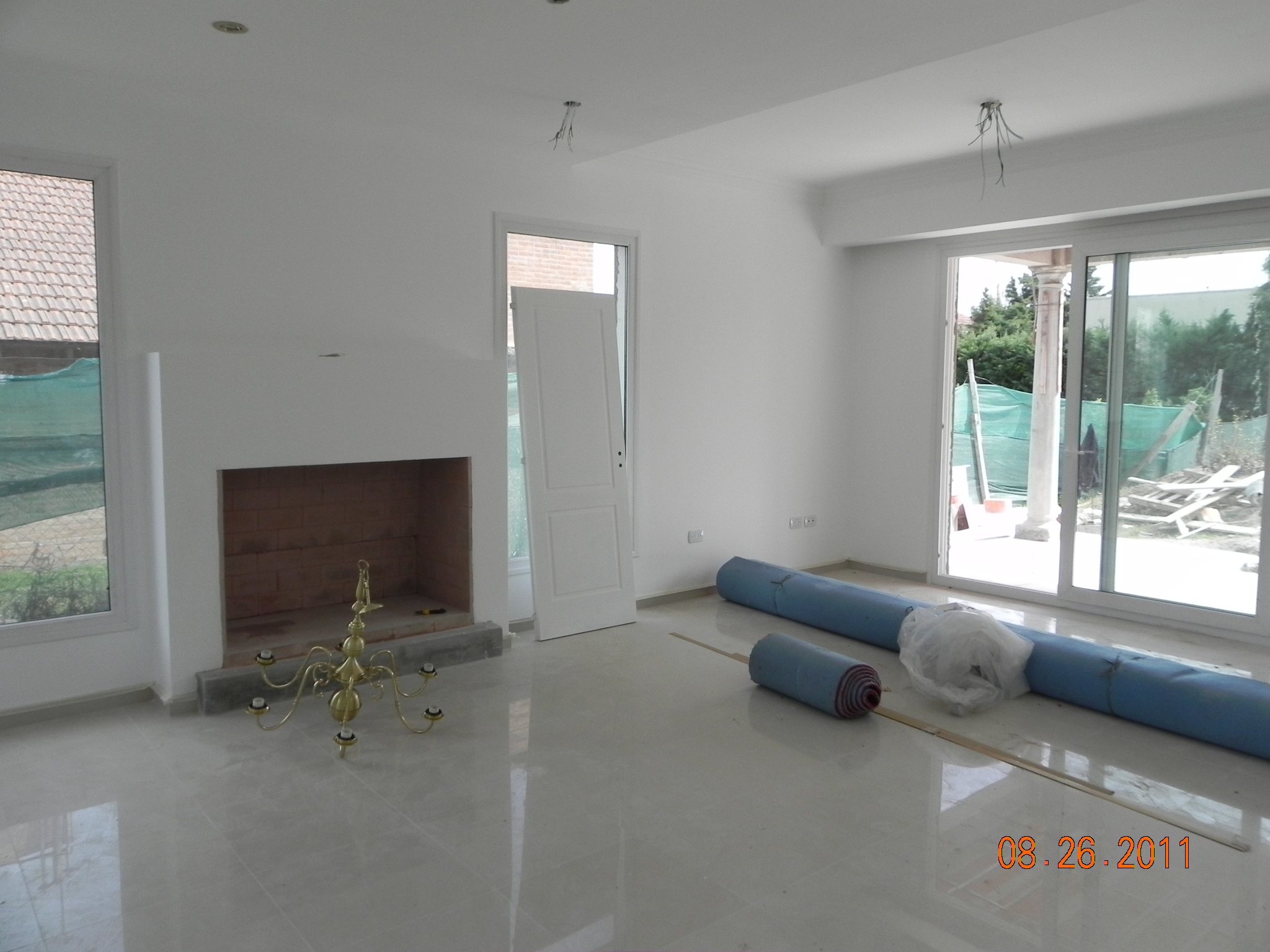 Building real stuff IV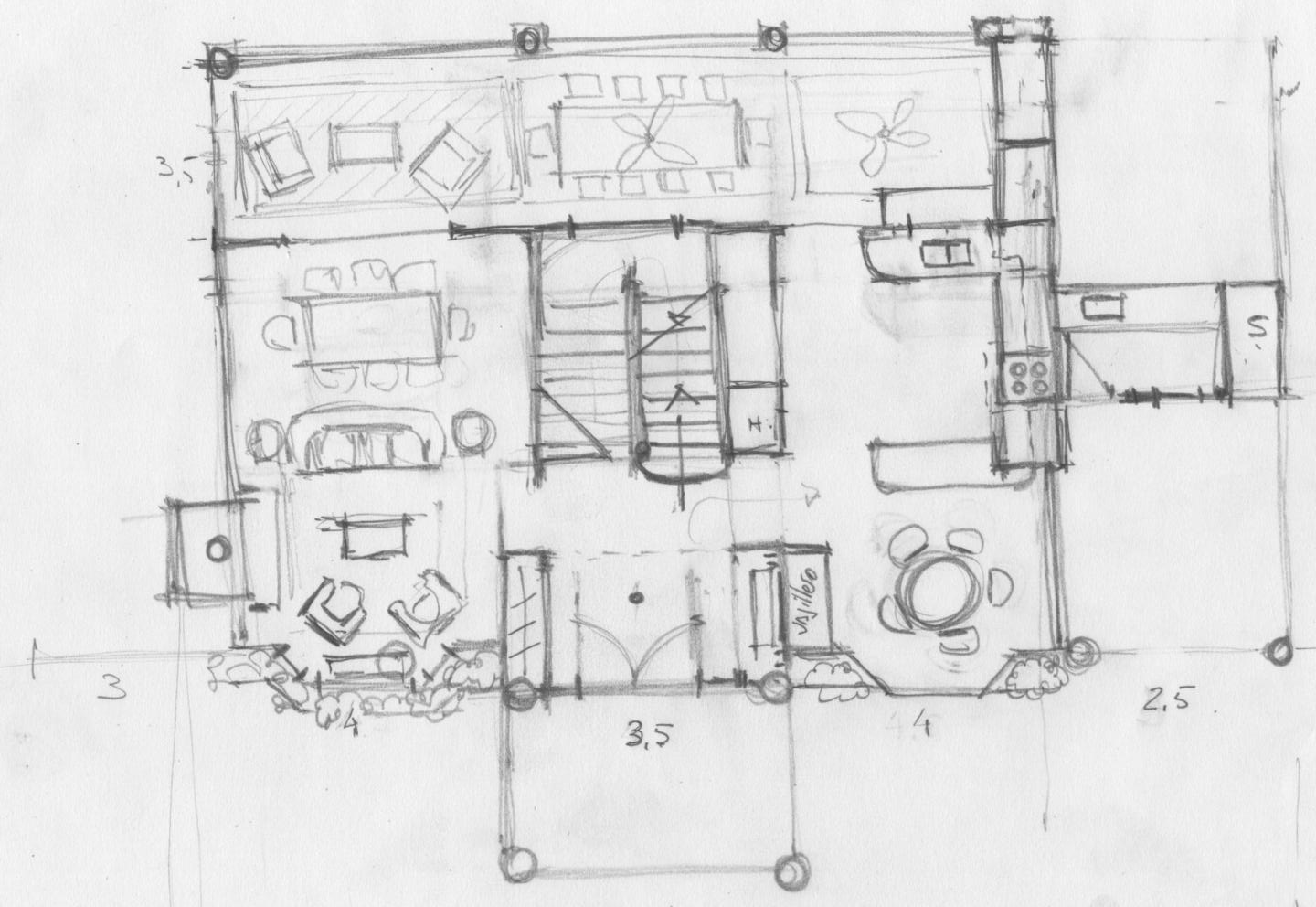 Building real stuff IV: Hand-made on-the-fly design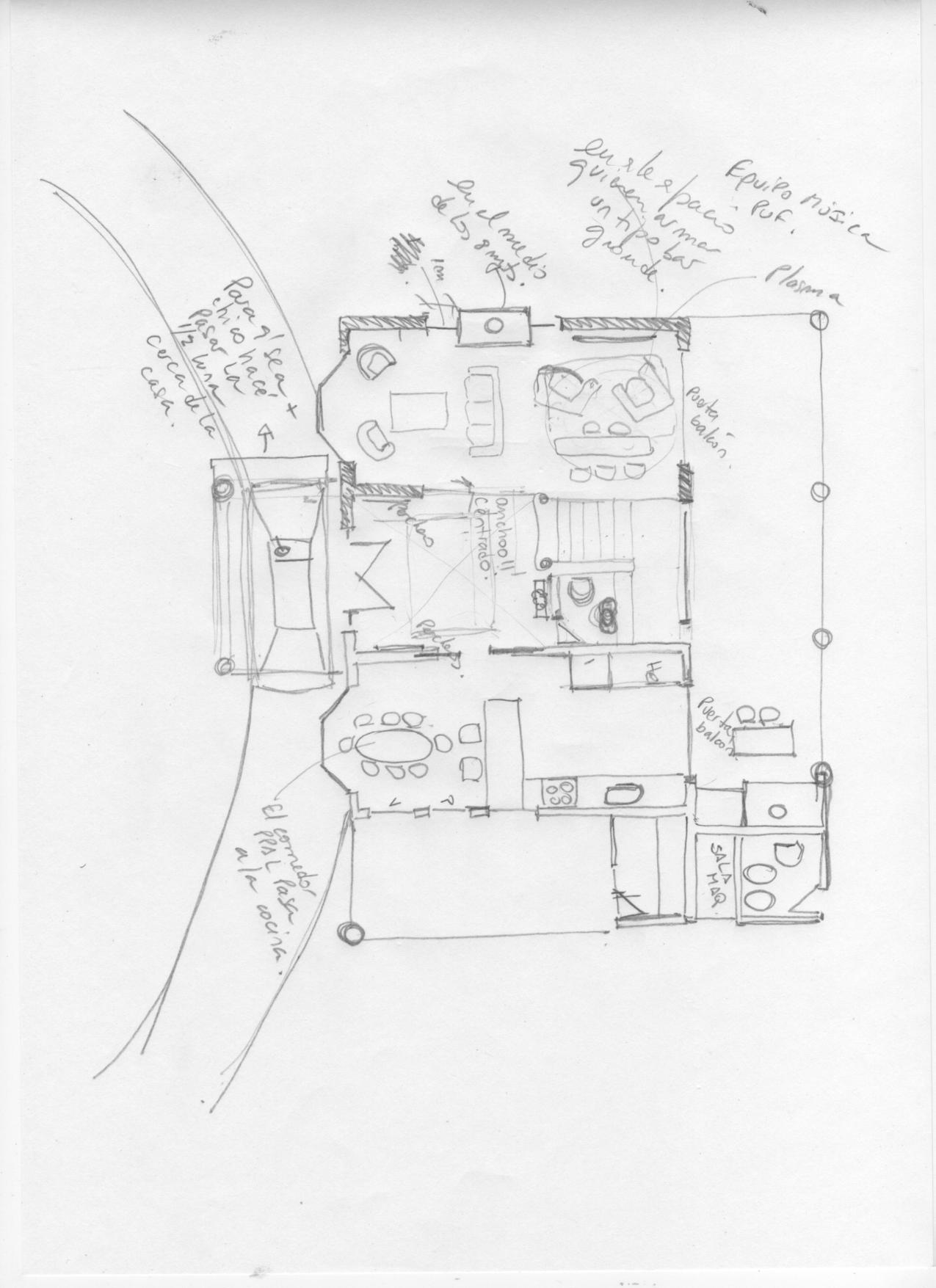 Building real stuff IV: Hand-made on-the-fly design
Building real stuff IV